As you might imagine, there is no shortage of bad legislation being proposed around the country, but here is day six of six of this series, and we're staying right where we were yesterday, in Texas.
HB643 is one of the first of a new category of bills we expect to see introduced in 2023: legislation that would criminalize drag shows. If this sounds like an unconstitutional assault on free speech, that's because it is!
This bill would deem any person who "exhibits a gender identity that is different than the performer's gender assigned at birth using clothing, makeup, or other physical markers and sings, lip syncs, dances, or otherwise performs before an audience for entertainment" at a nightclub, bar, or commercial property in front of an audience of 2 or more as engaging in a "sexually oriented business."
This language is so broad and vague, it could potentially prevent trans people from being cast in movies, performing in theaters, or even speaking at a conference.
This may, at first glance, seem almost innocuous. That's until you realize that anti-drag and anti-trans sentiments are turning violent. One Texas GOP operative has called for drag show attendees to be killed. Religion News Service reports on Nazi sympathizers waving Christian flags during drag show protests. Religious zealots have painted a target on LGBTQ people, and are finding extremist bedfellows to join them.
Please stand with us in the fight against these dangerous and extreme laws by making a tax deductible gift today!
Thank you for your help!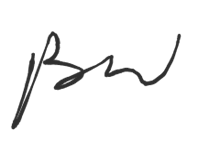 Brittany Williams
State Policy Counsel
PS: Don't forget that monthly giving is a great way to make even modest donations add up to a lot! Simply choose the "monthly" option on our donation page. Thank you!
American Atheists is a 501(c)(3) non-partisan, nonprofit educational organization that relies on the support of members like you. Contributions are tax-deductible. Our Federal Tax ID Number is 74-2466507 and our Combined Federal Campaign number is 52217.
American Atheists
225 Cristiani Street
Cranford, NJ 07016
United States
---
See Also:
Six Days of Awful Bills – Day One
Six Days of Awful Bills – Day Two
Six Days of Awful Bills – Day Three
Six Days of Awful Bills – Day Four
Six Days of Awful Bills – Day Five