If you've followed our series on some of the worst bills we are seeing championed by the Religious Right, you may not think it could get worse. Well, brace yourself for a shockingly brazen attempt to influence students by our old friends at the South Carolina legislature:
South Carolina's H3466, or the "Academic Integrity Act," would censor the accurate teaching of history and prevent diversity education and training in South Carolina public schools.
The bill expressly forbids any school from teaching students about specific prohibited ideas relating to race, sex, and civil rights (sometimes misleadingly described as "critical race theory"). In fact, the bill prevents schools from even making a distinction or classification of students based on race or color, meaning that it would be impossible for South Carolina schools to look at differences in achievement or the impact of policies by race.
Unfortunately for the students of South Carolina, closing one's eyes to inequality does not make those inequalities disappear, it only creates willful ignorance.
But we shouldn't be surprised that the Religious Right has targeted these topics; conservative activists had been looking for a new wedge issue that would re-invigorate evangelicals and similar groups. Religion Dispatches has a fascinating history of this effort that goes into the details.
We stand with our friends in South Carolina, and will fight back against these religion-based initiatives. Please join us! You can give online today, or mail a check to our office:
American Atheists
225 Cristiani Street
Cranford, NJ 07016
Sincerely,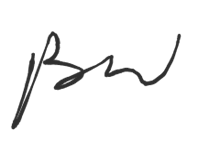 Brittany Williams
State Policy Counsel
PS: Many of us know the importance of accurate historical education. Recent history, whether here in the US or in other countries experiencing upheaval, proves that civic engagement must be based on quality education and broad understanding of our societal connections. We leave the teaching to the teachers, but we stand in solidarity with their right to teach, and their students' right to a comprehensive education.
American Atheists is a 501(c)(3) non-partisan, nonprofit educational organization that relies on the support of members like you. Contributions are tax-deductible. Our Federal Tax ID Number is 74-2466507 and our Combined Federal Campaign number is 52217.
American Atheists
225 Cristiani Street
Cranford, NJ 07016
United States
---
See Also:
Six Days of Awful Bills – Day One
Six Days of Awful Bills – Day Two
Six Days of Awful Bills – Day Four
Six Days of Awful Bills – Day Five
Six Days of Awful Bills – Day Six