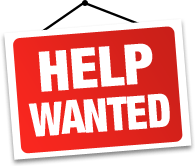 We love to see you at our events. And we'd love it even more if you would like to pitch in and participate in any of our many activities!
Here are just a few of the ways we could use your help and expertise. If you don't see your passion in this list, let us know your ideas.
Equipment: Manage equipment, transportation, set up, and operation
Events (Regular): Manage venues, schedules, sign in, and fee collection
Events (Special): Organize venues and publicize events
Fundraising: Develop strategies and manage programs
Graphics: Work on cartoons, computer graphics, flyers, and posters
Internet: Monitor and respond to social media, blogs, YouTube
Legal: Advise, submit letters, and assist with pleadings and cases
Media Monitor: Monitor and respond to newspapers, TV, and the press
Media Outreach: Handle publicity and media relations (Blogs, Podcasts, etc.)
Meetings: Schedule speakers and topics for meetings
Membership: Recruit new members and facilitate renewals
Newsletter: Compose, edit, layout, print, and distribute
Outreach (Community): Coordinate public events such as street tabling, blood donations and more
Outreach (Students): Plan and manage special events like comedy nights, movies, field trips and more
Volunteer Coordination: Plan and develop volunteer activities and special projects
Website: Assist with web site design and content updates
Other: You tell us!
Use the form provided here to let us know how you can participate. Or feel free to communicate through our Contact Us page.