Governor Polis has signed the Colorado Patients' Right to Know Act into law.
This legislation is an important step forward. For too long, many hospitals have denied care due to religious beliefs or for other nonmedical reasons all while keeping patients in the dark.
This lack of information can put people's lives at risk. Pregnant patients have nearly died while in the care of Catholic hospitals—because they were not told they needed an abortion. Rape survivors have gotten pregnant, only to find out that they could have received emergency contraception. And LGBTQ patients have been denied gender-affirming care, family creation services, and many others.
But this week, patients won in Colorado. The Colorado Patients' Right to Know Act will require hospitals to be transparent about which services they do and don't provide. We hope that this bill will enable patients to make the best decisions for themselves and their health.
This is a huge victory for American Atheists' supporters like you. We played a key role in developing the bill's language with Colorado State Representatives Brianna Titone and Kyle Brown, and we were there for the signing ceremony.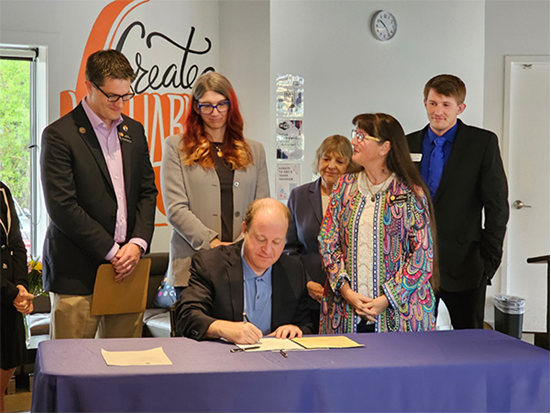 We'd like to thank our cross-movement partners and our Colorado Secular Advocacy Team, including co-chair Rebecca Greben (pictured behind Governor Polis, to his left).
"The Patients' Right to Know Act will help protect all Coloradans and especially marginalized groups: LGBTQ people, women, religious minorities, and nonreligious people," she explained.
Passing legislation at the state level is a team effort. It can take years of work for state-level advocacy to pay off. And it requires long-term resources. As a 100% member-supported organization, wins like this week's in Colorado wouldn't be possible without you.
Help ensure that we have the reliable resources we need to continue our work in all 50 states and invest in the future by becoming a monthly donor today. With your support, you'll become part of a movement of secular advocates who are winning the fight against Christian nationalism and building a better future.
Thank you for your long-standing support as we turn to future victories—all throughout our country.
Sincerely,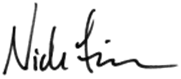 Nick Fish
President
American Atheists is a 501(c)(3) non-partisan, nonprofit educational organization that relies on the support of members like you. Contributions are tax-deductible. Our Federal Tax ID Number is 74-2466507 and our Combined Federal Campaign number is 52217.
American Atheists
225 Cristiani Street
Cranford, NJ 07016
United States