You and I both know it. The Religious Right is working to radically alter our society. They are dismantling the right to an abortion, criminalizing trans health care, and restricting access to any health care that conflicts with their religious beliefs.
In the face of these threats, it's not enough for us to simply play defense. We must go on the offensive.
As Christian extremists work to gut health care protections, we're fighting to restore and even increase them. One of the biggest problems in health care is transparency and accountability, especially as Catholic hospitals gobble up more and more secular hospitals.
For too long, religious hospitals have hidden information from patients because of their own beliefs. Catholic hospitals don't tell a woman she needs an emergency abortion until she's bleeding out and on the brink of death. A survivor of rape only finds out emergency contraception could have been available—after she's pregnant. Same-sex couples and trans parents are often mistreated or completely denied care.
To fix this problem, we worked with Colorado State Representatives Brianna Titone and Kyle Brown to help develop the Colorado Patients' Right to Know Act (HB 1218). With this bill, hospitals would have to be transparent and inform patients when they deny health care due to religious beliefs or other nonmedical reasons.
This week, we made progress on the Colorado Patients' Right to Know Act. It passed the state legislature and will now go to Governor Jared Polis' desk for his signature!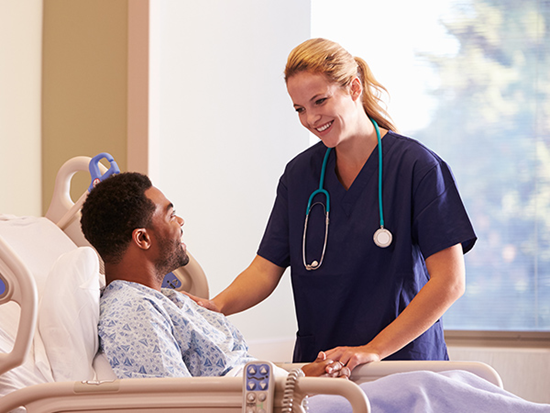 This victory in Colorado is thanks to our combined efforts. Our Colorado secular advocacy team and cross-movement partners played a key role on the ground, pushing lawmakers to protect patients. And when the bill was before the Senate, supporters like you in Colorado engaged in hundreds of actions.
Our grassroots efforts have paid off in Colorado. But there's so much more to do—including passing healthcare transparency legislation like the Patients' Right to Know Act in states throughout our country. Our teams in Oklahoma, Virginia, Florida, California, and Colorado are working hard on this and similarly important issues.
Help more of our teams go on offense in states across the country. Support our effective, state-focused advocacy that will advance our rights. Make a tax-deductible contribution today of $25, $50, or even $100.
Religiously motivated denial of health care is unacceptable—and that's why we're working to stop it, one state at a time.
Thank you for your constant support in this fight.
Sincerely,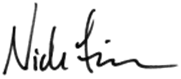 Nick Fish
President
American Atheists is a 501(c)(3) non-partisan, nonprofit educational organization that relies on the support of members like you. Contributions are tax-deductible. Our Federal Tax ID Number is 74-2466507 and our Combined Federal Campaign number is 52217.
American Atheists
225 Cristiani Street
Cranford, NJ 07016
United States