In most states across the country, legislatures opened two weeks ago—and that means a huge influx of legislation. Right now, we're tracking 503 bills. Many of them are full of hate and discrimination, and specifically Christian nationalism. Others are positive and advance our rights
Every day, I write testimony to lawmakers, asking them to pass, reject, or amend this legislation—and effect positive change. As you can imagine, I've been busy. But it's worth it. This is important work.
As nonreligious Americans, we must have a say on bills that could become law—that could dramatically change people's lives, especially the lives of the most vulnerable.
This week, we got the opportunity to protect children from abuse and neglect by taking action on a Washington State bill.
As of now, Washington is one of only 16 states that does not require mandatory reporting of child abuse by clergy members. But a recently introduced bill, HB 1098, would make clergy mandatory reporters, in addition to other professions that have contact with children, such as teachers and nurses. This is great news for children.
Unfortunately, the bill currently includes a loophole that exempts clergy when they hear about child abuse during confession and similar circumstances. This would undermine this important bill, keeping children at risk.
We immediately took action, calling on lawmakers to amend this bill and remove this dangerous exemption. We sent testimony to all members of the Washington House Committee on Human Services, Youth, & Early Learning. And members like you have already sent 286 letters to the Committee!
By speaking out, we are drawing attention to this problem. If we don't, who else will?
This bill is just one out of hundreds we're tracking and responding to, and more are coming. This critical work doesn't always get attention, but it can make all the difference in so many people's lives—including children's.
Sincerely,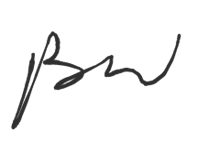 Brittany Williams
State Policy Council
P.S. If you'd like to support this necessary behind-the-scenes work, make a tax-deductible donation of $5, $50, or even $500. Without you, American Atheists couldn't do all of this work.
American Atheists is a 501(c)(3) non-partisan, nonprofit educational organization that relies on the support of members like you. Contributions are tax-deductible. Our Federal Tax ID Number is 74-2466507 and our Combined Federal Campaign number is 52217.
American Atheists
225 Cristiani Street
Cranford, NJ 07016
United States
---