At every American Atheists Convention, we prove that "two hands working can do more than a thousand clasped in prayer." And this year's 2023 convention in Phoenix is no different.
Instead of spending our time at church on Easter Sunday, we'll be rolling up our sleeves to prepare meal kits for thousands of local families.
But you don't need to be in Phoenix to make a difference. Join our convention attendees by donating meals!
The cost for supplies for one meal is less than fifty cents, so a donation of even $25 today goes a long way. Better yet, your gift of $50 would provide more than 100 meals to families in Phoenix!
Even if you're not joining us in person, this is your chance to make a real difference in the community—and to show that atheists care about the lives of people in need.
We've set a goal of packing 25,000 meals at the convention. To reach that goal, we must raise $15,000 for meal supplies and shipping. If everyone chips in, we can reach that goal.
Make a difference today. With families struggling across the country, join us in improving people's lives.
Sincerely,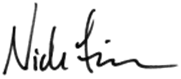 Nick Fish
President
American Atheists is a 501(c)(3) non-partisan, nonprofit educational organization that relies on the support of members like you. Contributions are tax-deductible. Our Federal Tax ID Number is 74-2466507 and our Combined Federal Campaign number is 52217.
American Atheists
225 Cristiani Street
Cranford, NJ 07016
United States