Throughout our country, many Americans face religion-based restrictions on health care. Too often, it happens when patients are least expecting it. They arrive at a clinic or hospital during a medical emergency, only to find out that they are denied care—because of someone else's personal religious beliefs.
Sometimes, this discrimination is even more insidious. Religious hospitals and doctors deny necessary care—but don't tell you. For example, a hospital may not inform a pregnant patient that she needs an emergency abortion until her life is at serious risk. Or a health system may not tell a survivor of rape that emergency contraception is available.
This week, Colorado and Florida lawmakers introduced health care transparency bills (CO HB1218 and FL HB 907/SB 894) to ensure that patients are informed when care is denied. We are proud to have helped develop this legislation.
These health care transparency bills will ensure that when hospitals and health systems deny care, they must inform patients first. This is a needed step in the right direction.
Religiously motivated denial of necessary health care is unacceptable—and we're working to stop it, one state at a time.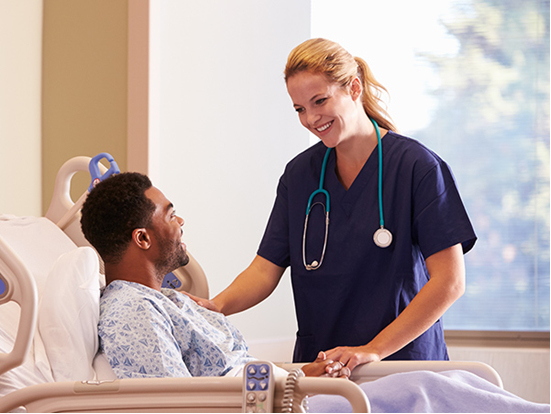 While we're working in state capitals to pass legislation that would help protect our rights as atheists, extreme Christian nationalists and their lawmakers allies are doing the exact opposite.
One of the leading—and most dangerous—figures in the Christian nationalist movement is former Arkansas State Senator Jason Rapert. His organization, the National Association of Christian Lawmakers, is crystal clear about its intentions: pushing "biblical" legislation seeking to end abortion, discriminate against LGBTQ people, and advance Christian supremacy.
Rapert isn't just a thin-skinned bully who cost Arkansas taxpayers tens-of-thousands of dollars to settle our lawsuit after he illegally retaliated against atheist constituents who dared to criticize him. While his views are extreme and his rhetoric is outrageous, he is, sadly, not some marginal figure. 
Rapert is helping to set the policy agenda of the Christian nationalist movement. As Rolling Stone writer Tim Dickinson said in a profile of Rapert's group, "These bills are not mere stunts or messaging. They're dark, freedom-limiting bills that, in some cases, have become law."
Whether it's dangerous laws like Texas' abortion "bounty" bill, legislation banning all gender affirming care for trans people, or attacks on our secular public education system, Rapert's group is in the middle of it all. And with our team tracking more than 1,100 dangerous bills across the country right now, the threats we face aren't going anywhere.
American Atheists is the only national atheist group focused on state legislatures. We are building power across the country, partnering with reproductive freedom groups, LGBTQ organizers, public school leaders, and anyone who cares about real religious freedom to protect church-state separation.
Our grassroots organizers on the ground in states like Colorado, Oklahoma, Virginia, Florida, and California need your help. We have to be ready to push back against whatever theocratic dystopian law Jason Rapert dreams up next. 
Now is the time to stand with us by making a tax-deductible contribution of $25, $50, or even $100 to support our effective, state-focused advocacy that will advance our rights and stop the worst of the worst from becoming law.
This has already been the most challenging year we've faced in state legislatures—and it's only February. But I believe in our team and in our grassroots members and supporters on the ground.
We're not going to give up.
Onward,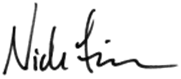 Nick Fish
President
P.S. Our 2023 national convention is just around the corner! You'll hear from experts on Christian nationalism, our state advocacy team, and outstanding community leaders about how to get involved. If you haven't gotten your tickets for AACon2023 in Phoenix, Arizona (April 6–9), don't wait! We can't wait to see you there!
American Atheists is a 501(c)(3) non-partisan, nonprofit educational organization that relies on the support of members like you. Contributions are tax-deductible. Our Federal Tax ID Number is 74-2466507 and our Combined Federal Campaign number is 52217.
American Atheists
225 Cristiani Street
Cranford, NJ 07016
United States