This year's midterm elections proved how important the nonreligious voting bloc is—and people are finally realizing it.
Nonreligious Americans "are making their presence felt," wrote Associated Press reporter Peter Smith about the outcome of the midterm elections.
As the AP reported, we are now 22% of the electorate! That makes us just as powerful of a voting bloc as Catholics!
We helped sway some important elections during this cycle. About four in five nonreligious people voted against abortion restrictions in referendums in Michigan and Kentucky, defeating these restrictions. And about the same percentage voted for Josh Shapiro, helping him beat self-described Christian nationalist Doug Mastriano 56% to 42%.
Not only that, we are more likely than evangelicals to make a campaign donation, attend a political meeting, or join a protest, according to the Harvard-affiliated Cooperative Election Study.
"When you consider how involved [atheists and atheists] are in political activity, you realize how important they are at the ballot box," Ryan Burge, a professor of political science at Eastern Illinois University, told AP.
Thank you to everyone who voted during these midterms elections, who generally take part in politics. We must continue to vote and act in force.
In 2024 and beyond, we will continue to show our strength as a constituency. But we must not wait until then to take action.
Use your power. Become an atheist activist today:
Yes, there are more and more nonreligious Americans. But now we need to organize and fund our movement.
Sincerely,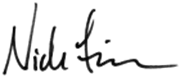 Nick Fish
President
American Atheists is a 501(c)(3) non-partisan, nonprofit educational organization that relies on the support of members like you. Contributions are tax-deductible. Our Federal Tax ID Number is 74-2466507 and our Combined Federal Campaign number is 52217.
American Atheists
225 Cristiani Street
Cranford, NJ 07016
United States