It too often goes unsaid that nonreligious people around the world face stigma, discrimination, and persecution.
To draw attention to this problem, we held a launch event in Washington D.C. for Humanists International's 2022 Freedom of Thought Report, which assesses how every country in the world treats humanists, atheists, and other nonreligious people.
And we made sure to invite leaders from the U.S. State Department who joined us to shine a light on this very real problem of atheist persecution. These leaders' presence shows that the Biden-Harris Administration is taking our rights seriously.
"The United States strongly supports freedom of religion or belief, including for those who do not have religious beliefs. This freedom extends to everyone and to everywhere," said U.S. Ambassador-at-Large for International Religious Freedom Rashad Hussain. "No one should have the religion or values of another imposed on them."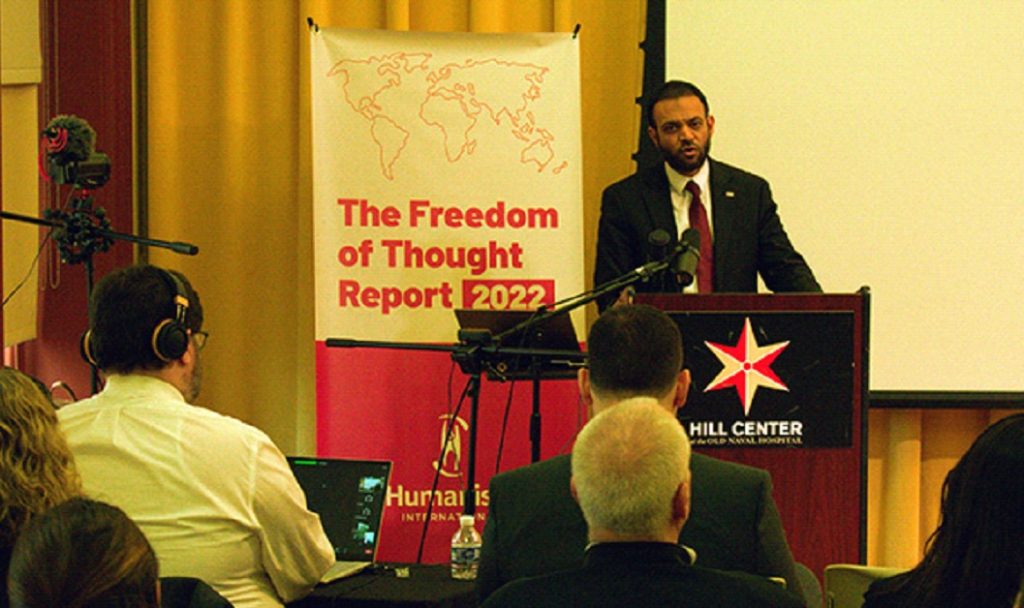 "Unfortunately, humanists and atheists have often been targeted with violence and repression when they seek to manifest their beliefs. Several countries have laws criminalizing atheism or activities that advocate humanist thought," said Commissioner of the U.S. Commission on International Religious Freedom (USCIRF) Frederick Davie.
"USCIRF is steadfastly committed to promoting freedom of religion or belief for all, including humanists, atheists, freethinkers, and other nonbelievers," he explained. "After all, Article 18 of both the Universal Declaration of Human Rights and the International Covenant on Civil and Political Rights protect not only the right to believe in and practice a religion and to change religion but also the right to hold nontheistic or atheistic beliefs."
These are powerful statements of support from government officials. We must build off of this event to further collaborate with the State Department and help persecuted atheists and other nonreligious people in this country and around the globe.
Thank you to all of you who support this work. Without your constant help, this event would never have taken place.
As the end of year quickly approaches, make a tax-deductible donation that will guarantee more successes. Whether it's $25, $50, or $500, your support helps ensure that our community increasingly has a seat at the table. And with it, that the government takes our issues seriously.
Sincerely,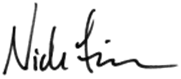 Nick Fish
President
American Atheists is a 501(c)(3) non-partisan, nonprofit educational organization that relies on the support of members like you. Contributions are tax-deductible. Our Federal Tax ID Number is 74-2466507 and our Combined Federal Campaign number is 52217.
American Atheists
225 Cristiani Street
Cranford, NJ 07016
United States