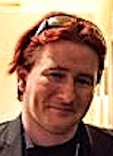 Topic: Empathy and Forgiveness
To what degree do we empathize with our religious neighbors even when they are hostile to us? Can we forgive those same people who have harmed us in the past?
Host:  Lee Moore
The event is free, but please purchase food or drink to compensate Stone Creek for the use of their space.