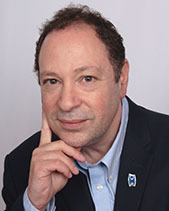 Host:  David Orenstein, PhD
This month David will discuss Roy Speckhardt's new book entitled "Creating Change Through Humanism."
As a very special treat, author Roy Speckhardt will be joining the discussion via skype, so don't miss this rare opportunity to speak directly with this notable author and secular leader!
As always you don't have to have read the book to join in the discussion.
Come early for Happy Hour at 6:30 pm!
The event is free, but please purchase food or drink to compensate Emerald Inn for the use of their space.