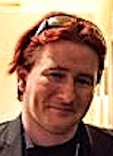 Topic: Dangerous Religious Convictions
Dangerous religious convictions are rampant amongst disadvantaged communities in our city, acting only to compound their troubles and leading to very real, very tangible tragedies. Why is this and can we do anything about it?
Host:  Lee Moore
The event is free, but please purchase food or drink to compensate Stone Creek for the use of their space.